Imagine getting your fillers without the needle! With the Hyaluron Pen we do exactly that. The results are real and last 4-6 months before a top-up. The first ml is split into 2 sessions. After that, more can be added until the desired shape and size are achieved.
Hyaluron Pen Treatment Lip/Skin Infusions
Hyaluron Pen is a rather simplistic device that generates enough pressure to launch Hyaluronic Acid mixture into the human skin. It is a device of transferring one liquid that is pretty vital when it comes to anti-aging and beauty into the human skin. Compared to injecting the fillers the risks are significantly lower. When it comes to using the pen, the pain is minimal, with some risk of bruising or swelling.
Treatments Start at
-$120 for 0.5ML
-$200 for 1.0ML
Call today to book your appointment!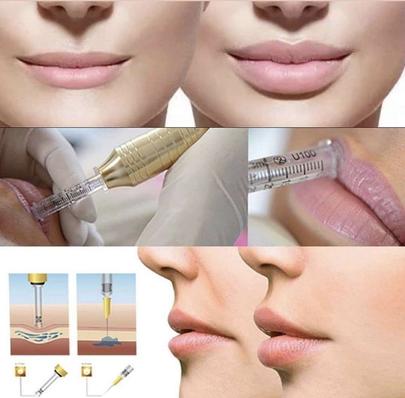 Book your your free consultation or contact us now!